main
2.4Ghz digital speed sensor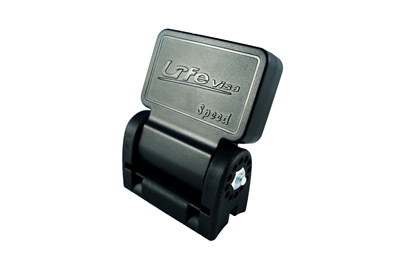 2.4Ghz digital speed sensor
Speed/Cadence Sensor FCC ID: 2AAQQ52505332333030
The Speed Sensor SPS-2400 can be equipped onto the front or back wheel of the bicycle. It does not matter which, as it will yield the same results.
This is a quality product which has been certified by FCC, CE, LVD, and various other standard international certifications.
The SPS-2400 can be used with the LV-2000A Intelligent Cycling Computer as well as the Utrainer Cycling Coach System as a speed sensor which helps improve the quality of training for the riders.